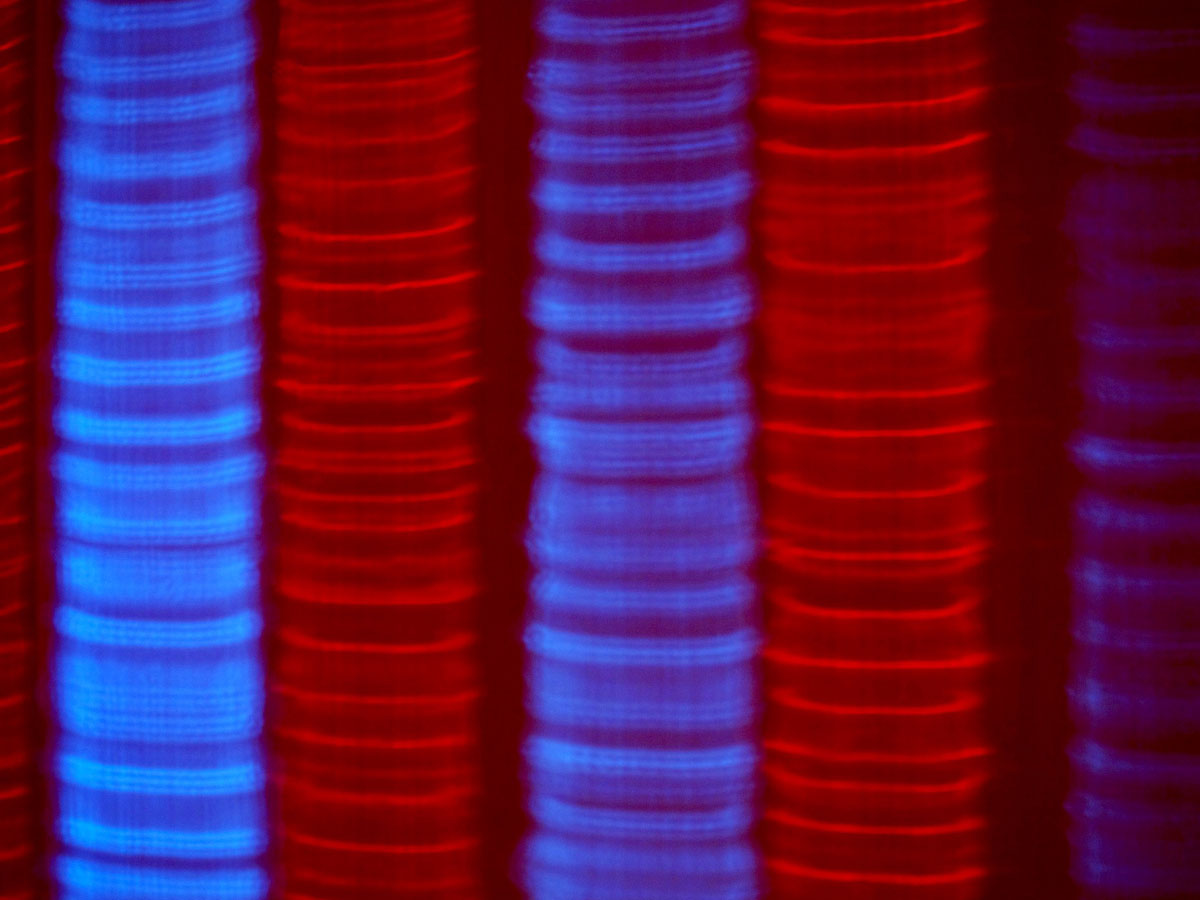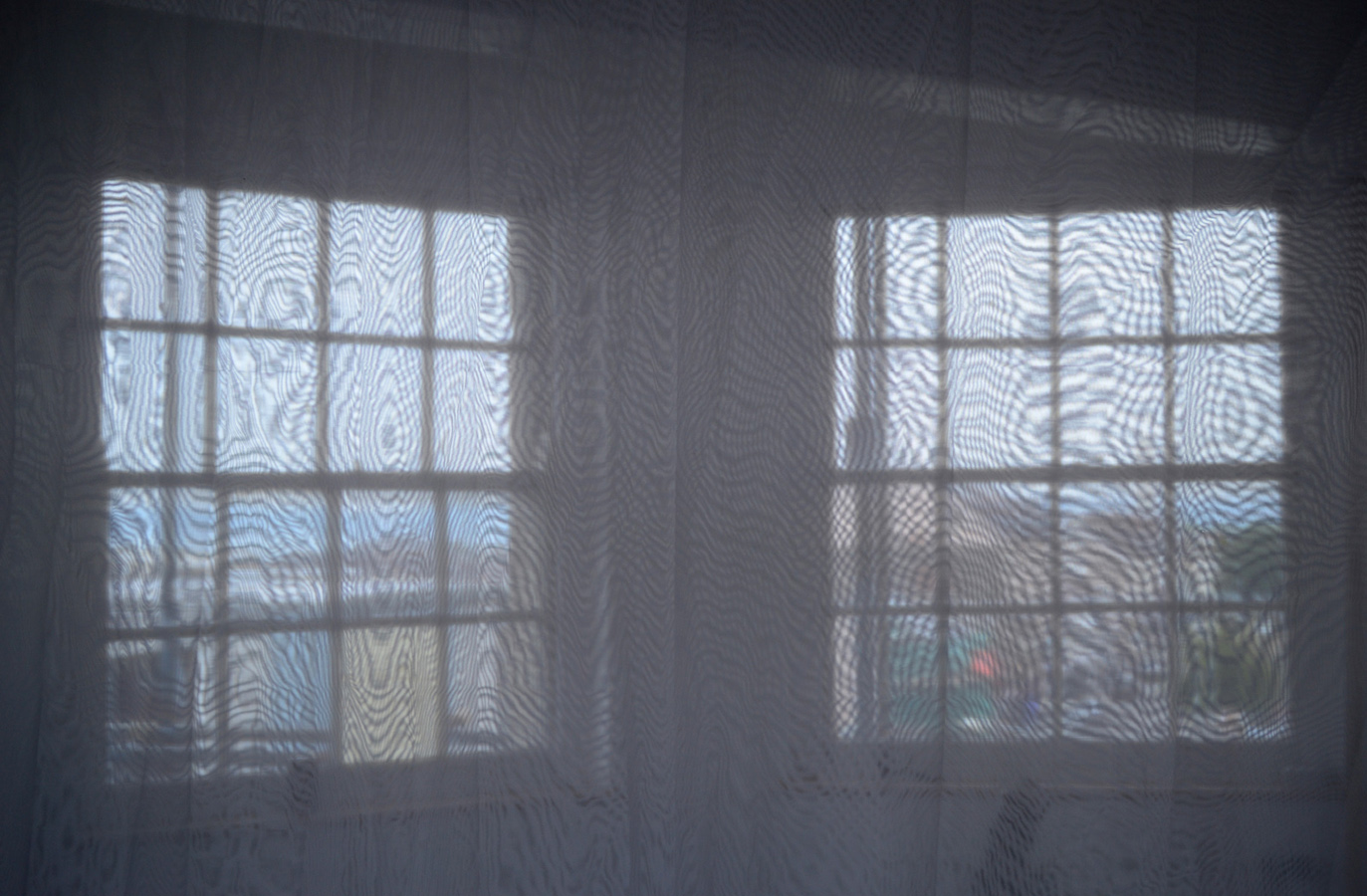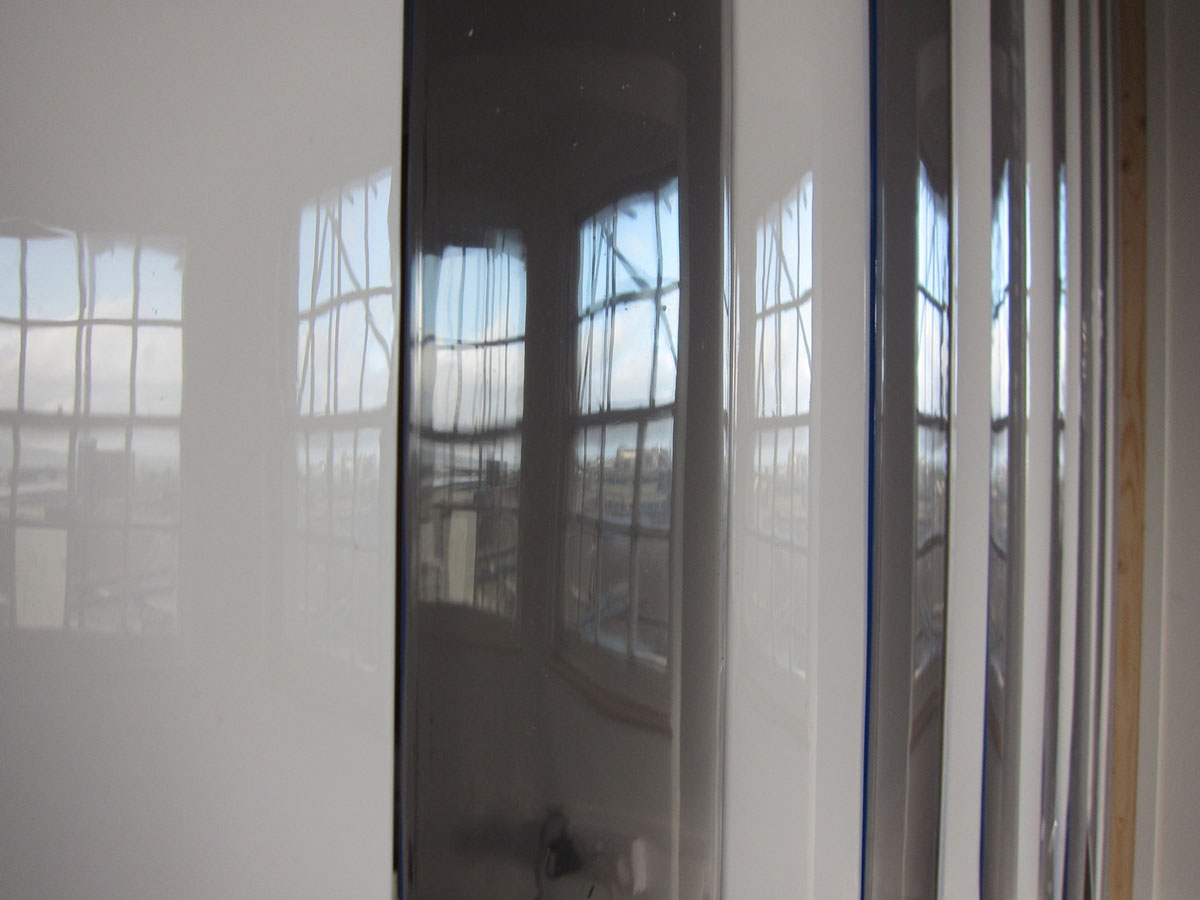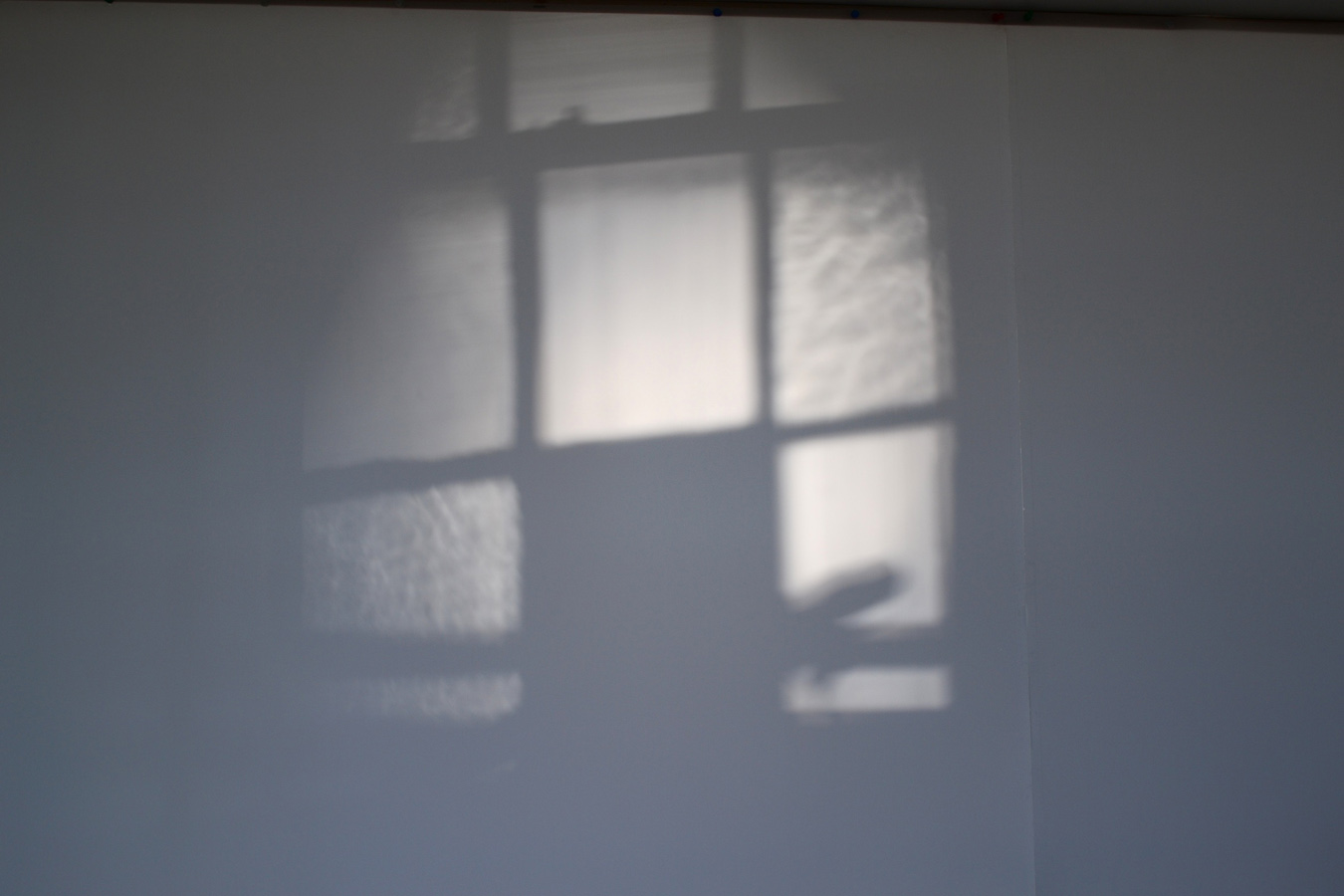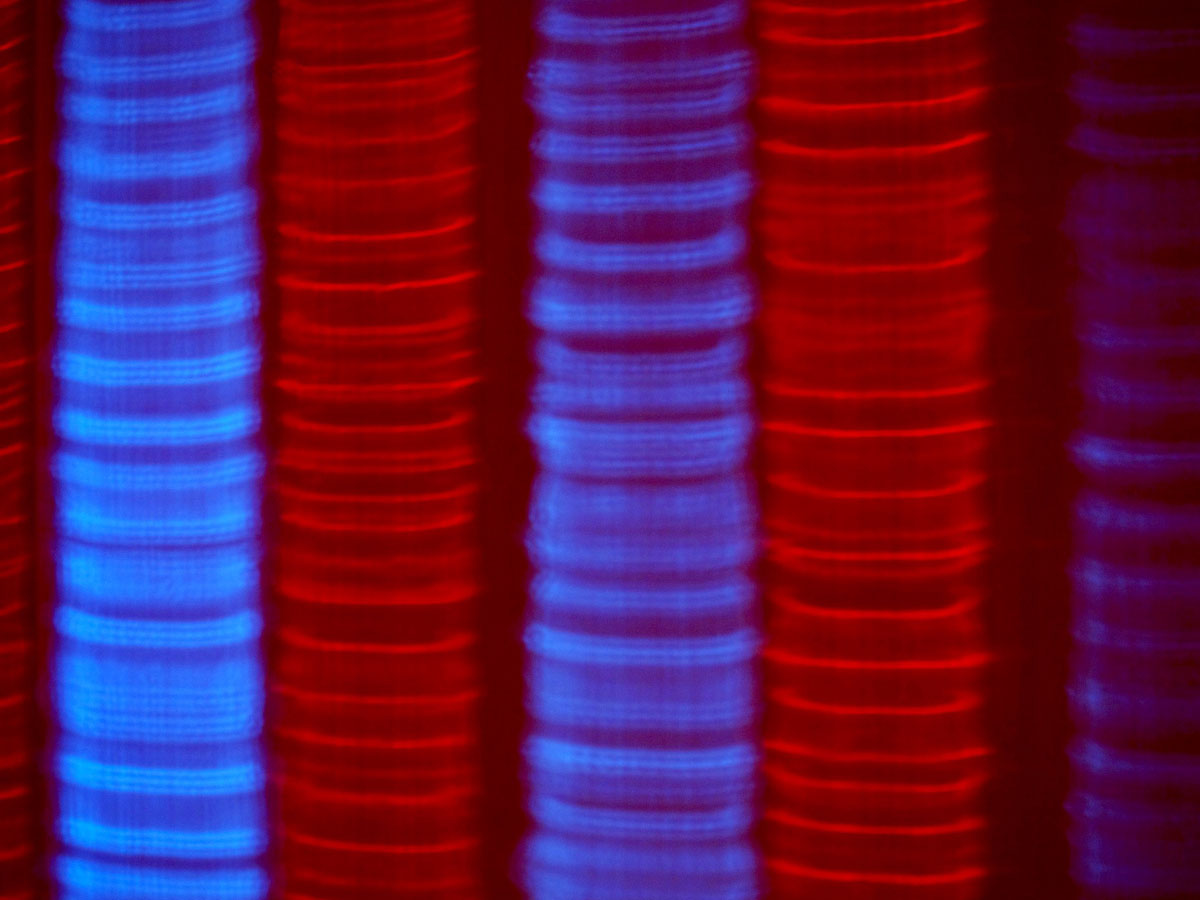 Glynn Vivian Residency, Swansea 2013
In August and September 2013 I spent a very fruitful time working as artist in residence in the YMCA Swansea as part of the Glynn Vivian Museum and Art Gallery's off site programme. The Glynn Vivian was closed for refurbishment and has been running an ambitious programme of artist's projects to enable it to continue its programme.
I divided the fourth floor studio in half, blocking up one window so that I had one side with natural light coming in and a translucent screen at the half way point to create a large scale light panel. I experimented with shadow and diffusion, seeing how this interruption in the light affected objects and activity behind it. Following this, I made a second screen with vertical PVC strips that were alternately transparent and opaque, effectively cutting out half of the view. I then developed ways of projecting light through the screen to cast patterns on the opposite wall. These ideas of partial views, of opposing light and dark and a visual barrier have since led to some new developments in subsequent works.